With over thirty years experience in the chauffeur service industry throughout the UK, the Take the Chauffeur team has built a reputation for quality service. We regularly receive recommendations by clients after they have enjoyed a great experience with us. We demand the very best from each of our hand-picked chauffeurs, we have specifically picked  ex Police and Military officers as our main drivers, for their quality not only in driving care, expertise in the roads of the United Kingdom, but their fine and easy social etiquette and the values that they demand of themselves, no matter what the task or job.
All of our chauffeurs are totally discrete – anything overheard will be kept to themselves and only themselves – and they are happy to chat or drive in silence, they just need  to know that you are comfortable and happy in your luxury chauffeur driven car and that all your needs have been catered for.
We do not only bring our premium chauffeur service to Birmingham and the Midlands, either, we can take you anywhere in the United Kingdom. Our drivers are asked to know as many roads and routes as possible, and we always endeavour to give you a driver who best knows the routes you  require – all of our drivers know the  Midlands like the back of their hand, and they drive our cars with pride to any city, with specific knowledge of London and any route inside the M25.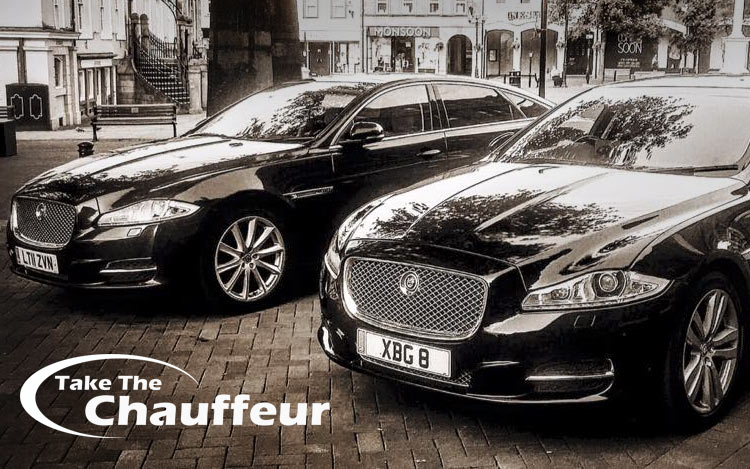 We demand only the best comfort you can get from our elite executive chauffeur service, and for that reason we have hand-picked the most prestigious cars including Jaguar and Mercedes  we could find, the main qualities we offer are comfort, confidentiality and professionalism, and there is no way better to do that than to treat you to the most comfortable vehicle's you will find in any luxury chauffeur driven cars across the entire United Kingdom.
With full licensing under the Wychavon District Council, Worcestershire, we are more than capable of providing you with a unique and elite executive chauffeur service, no matter the distance. With our comprehensive electronic booking system, we ensure that we can reserve or revise you're booking whenever you want with just a quick phone call or email – simply call our reception on 01905 888391
We cover almost any event you can think of from chauffeur driven airport transfers, to various different classes of travel available with different classifications of car, depending on your need. If you require a Chauffeur for a musical event, theatre, sporting occasions, a night out, or anything else, then please get in touch with us at Take the Chauffeur for the most unique and professional chauffeur service you will find, anywhere.
We have a fully computerised reservation confirmation system so you can rest assured we have all the details of your reservation correct. Just call us to make your initial reservation and you can update your reservation by phone or email.